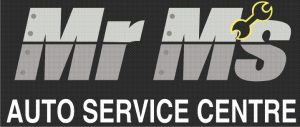 Mr. M's Auto Service - New Site Coming Soon
Mr. M's Auto Service, Newmarket, Aurora and York Region's top consumer choice for automotive service for over 30 years!
We are currently building a new website that will have many new features designed specifically for you, our valued customer!
Mr. M's new website will be live shortly, for now, please contact us directly at:
Email:  service@MrMsAuto.com
Phone: (905) 898-0514
Facebook:  facebook.com/MrMsAuto
Mr. M's Auto Service is conveniently located in the heart of Newmarket just off Davis Drive and a 2 minute walk from Southlake Regional Health Centre (Newmarket Hospital).
Come see us at
30 Charles Street
Newmarket, Ontario
L3Y 3V8
Hours:
Monday-Friday: 8:00 AM to 6:00 PM
Saturday: 8:00 AM to 5:00 PM